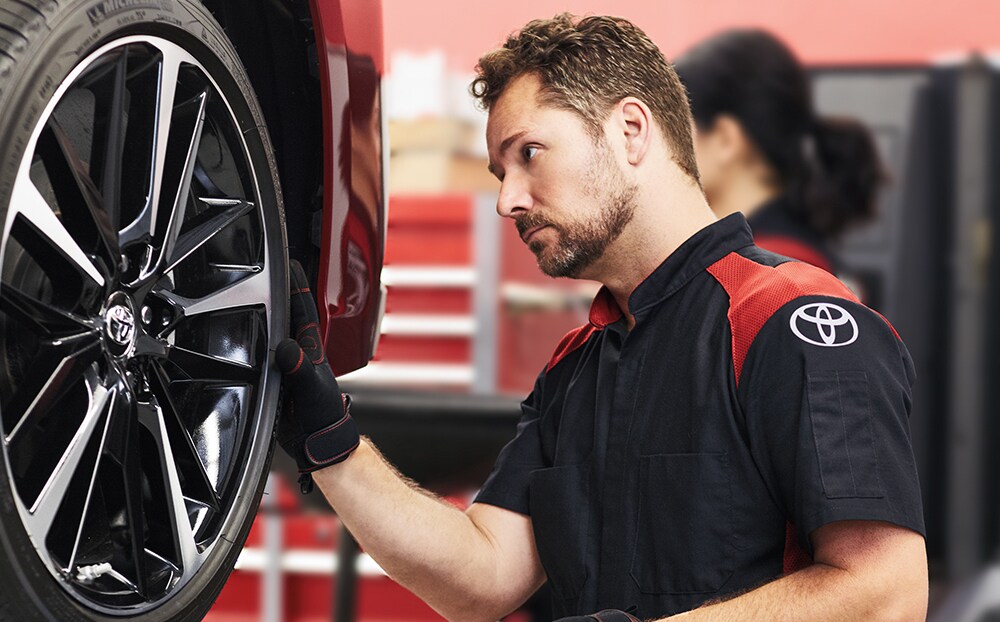 If you're in need of a Toyota wheel alignment service in the Spring area, Fred Haas Toyota World has you covered! Our exceptional service staff is here to help make sure your vehicle is ready for the road. We break down how to figure out if your vehicle needs an alignment and why it's important.
What is a Tire Alignment?
A tire alignment, also known as a wheel alignment, is an important adjustment of your vehicle's tires. If your tires are misaligned, you could face uneven wear, lower gas mileage, and reduced driveability. Making sure your tires are properly aligned extends tire life and allows you to have optimal gas mileage.
How to Tell if I Need a Tire Alignment?
It is typically recommended to have your alignment checked every 6,000 miles. Your car's alignment may change gradually due to normal use but a number of factors may also be contributors. Aggressive driving, road conditions, and carrying heavy loads can also lead to misalignment which is why it's important to get it checked. There are also signs you can look for on your own, including:
Uneven tire wear

Steering wheel is off-center while driving straight

Car is pulling to left or right
Ready to schedule a service appointment? Fred Haas Toyota World is located at 20400 Interstate 45 North, Spring, TX, 77373 and proudly serves the Spring, Woodlands, Houston, and Conroe areas. If you have any questions about your vehicle's service needs, feel free to reach our service team anytime at 877-863-0741!