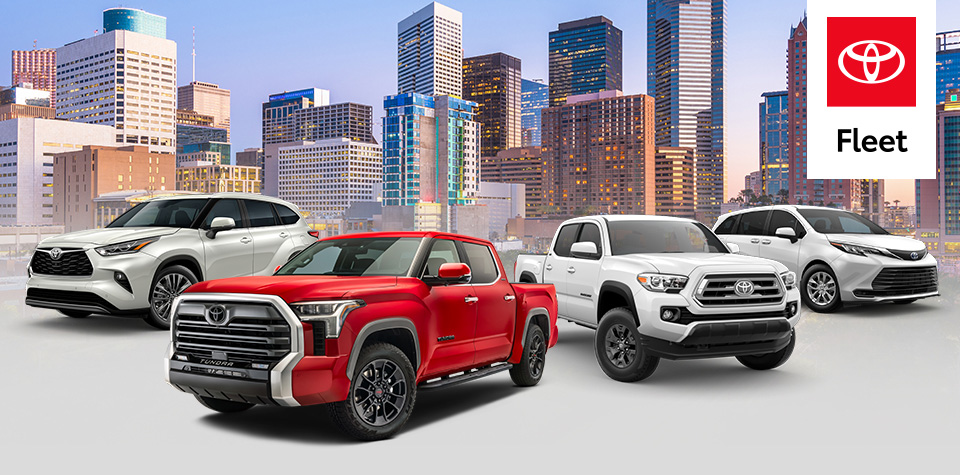 Welcome to Fred Haas Toyota World's Commercial Fleet Department! Whatever your business may be, we're sure we'll find the right fleet vehicles to suit your every need. We have one of the LARGEST Toyota inventories in Texas and the largest selection of Tundras in the WORLD*! With a great selection of trucks, vans, and SUVs, we'll certainly have what you're looking for! Plus, every fleet vehicle is backed by ToyotaCare including 2 years of no cost maintenance.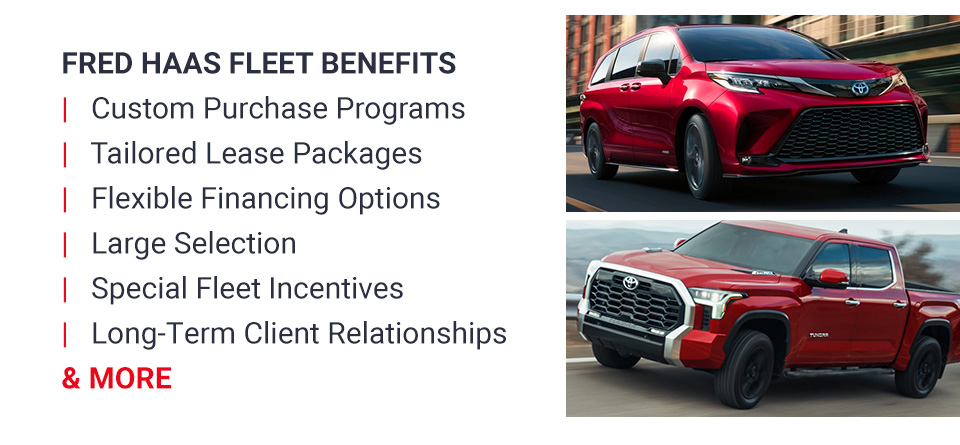 We service all businesses
Whether you're looking for fleet vehicles for your swimming pool company, pest control business, landscaping firm, or you're in an industry requiring ladder racks, utility beds and special applications, we guarantee to provide exceptional service and unbeatable prices!
We guarantee to be your one-stop shop for any and all commercial fleet needs, and proudly ship nationwide. Whether it's a car, truck, van, SUV, businesses across the nation trust Fred Haas Toyota World to assist with all their transportation needs.

Selection & customization
Whether you need 5 vehicles or 100, we can help you keep your business running its best! Plus, we can customize ANY vehicle to fit your specific business needs. Some of our customization services include: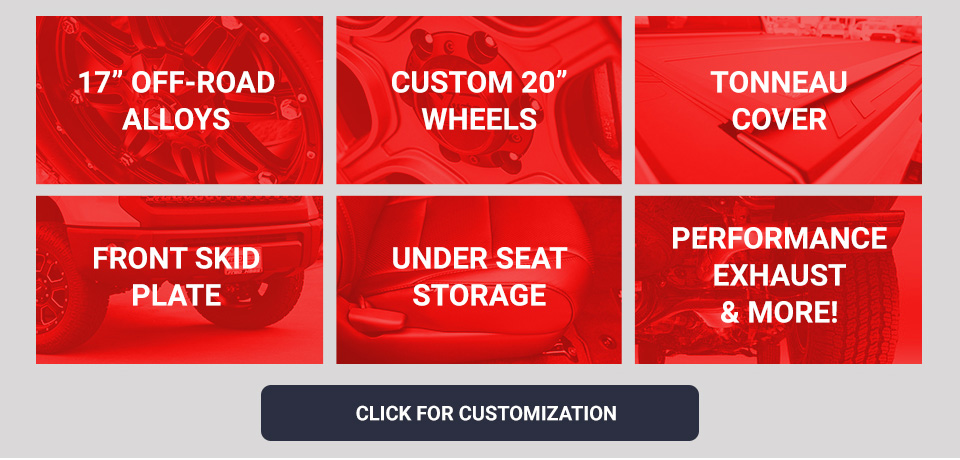 We ALWAYS have fleet incentives valid on your next purchase! Make sure to check-in with your Fred Haas Toyota World representative for the latest rebates and incentives for your next commercial van, car, truck or SUV purchase.
Personalized demonstrations & test drives
At Fred Haas Toyota World, we are confident that we will find the right match for you so we proudly offer several demo/test drive options to meet your needs! Stop by Monday through Friday and every Sunday to speak with one of our Commercial specialists today!

To find out more about our commercial fleet services, fill out the form on this page.